The requirements of a commercial painting project demand a disciplined and focused approach from the very start. Our team of commercial painting specialists is committed to delivering a quality experience and professional results on every project, every time. We offer professional commercial painting services to a variety of business types and buildings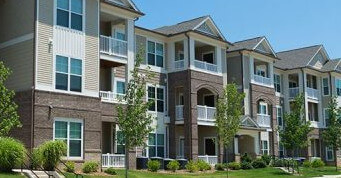 Condo & Apartments
We Recognize what's important to property owners when it comes to painting, and we're confident that you can count on us to address your specific needs while delivering a first-class painting project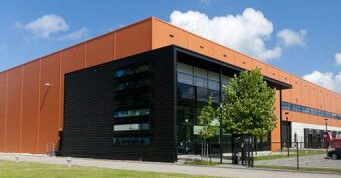 Industrail Painting
Pro Shield Painters is your best choice for improving the look and preserving the value of your properties, while allowing you to focus on business. We complete work on spec, on time and on budget.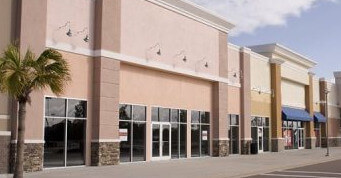 Retail Painting
We recognize the unique challenges of painting retail spaces inside and out. We have developed our approach to address the key points. Here are Pro Shield Painters we do the job right and at a budget you can afford.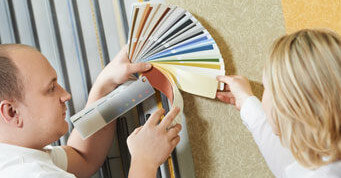 Color Consultation
Not Sure which shade to choose? Struggling to differentiate? We will help you navigate the sea of options to find a color that matches your project exterior/interior aesthetic and stands up to your expectations.
Pro Shield Painters has been a trusted provider of high-quality painting services.
For each project, we assign one specialized point of contact. Our clients can then feel fully supported throughout the duration of the project and beyond, knowing that their commercial buildings is in the right hands. We offer a wide range of services in paintings and coatings, with expertise in many verticals; we will always be able to deliver exactly what you need.
Painting your business's interior is one of the best ways to improve your company's image and change the overall appearance of your commercial space. Painting the walls, trim and ceiling represents an excellent investment and will demonstrate to your clients what kind of an organization they are working with. Pro Shield Painters provides you with the best commercial interior painters and peace of mind of knowing that your interior commercial painting project is in the hands of true professionals.
Our experienced workers will give your building a newer, better look.
We understand the frustration of having a bad paint job, especially when it'll cost more to replace. With our 4-step process, it makes sure that our jobs are finished with the best possible outcome.
We work hard day-to-day guaranteeing customer satisfaction!
It takes more than experience and hard work to make a job satisfactory. At Pro Shield Painters we work with you so that you understand the work that will be done. We take the extra step to make sure you're confident before the job starts.
The finished work on your exterior will not only attract customers, but also boost the morale of workers
Working in a well-maintained building makes a difference to the employee's connection with the company. No one wants to come in to work if the first thing they see is a broken-down building!
Painting your business's exterior is one of the most effective and economical ways to improve your company's image and change the overall appearance of your commercial space. Painting your business's exterior represents an excellent investment and will demonstrate to your clients what kind of an organization they are working with. There's also a higher chance of gaining more clients if your business's exterior is properly maintained. For buildings, people will judge the type of business to be good or bad depending on how the exterior looks. Painting your business's exterior with Pro Shield Painters will ensure that your business will have higher customer appeal even before they step inside. Your business's exterior also helps the employees' performance knowing they work for a respectable place. Seeing a battered building before coming into work will negatively impact employee's morale, lowering productivity the entire day.
If you're satisfied with your business's exterior paint job, how do you know you need one? There are many signs that your business exterior is in bad shape and needs a touch-up. Peeling of paint is a bad sign that your exterior is in dire shape. This can be caused from poor surface preparation such as not cleaning the wall of dirt properly. Painting your business's exterior not only gives a lot of benefits, it also prevents negative outcomes as well. An excellent exterior painting prevents mods from growing on your walls. This is really critical to prevent if the building is located in areas where it rains constantly. The experienced painters at Pro Shield Painters understand this problem and uses their extensive knowledge so that your wall not only looks great, but is also protected.
Pro Shield Painters is the best Commercial Exterior Painting company that provides you with the peace of mind of knowing that your exterior commercial painting project is in the hands of true Commercial Exterior Painting professionals. From the initial estimate to job completion, we will be in constant communication so you know where your project stands at all times. We understand it can be frustrating if you invest into a project and don't know the outcome. We pride ourselves knowing that our customers are satisfied with the project even before we start.
We begin the project by power washing to remove surface contaminants. We use environmentally safe detergents to remove older paint as well as to clean built-up dirt and stains. For the delicate areas, we'll hand wash it to make sure only the needed cleaning is done without damaging the wall. Once dry, the most important part of the exterior process begins which is the preparation phase. We'll take into account the surrounding landscape and make sure they are not damaged in the process. Extensive use of drop cloths is used and then the scraping and sanding begins with the objective of removing all loose edges. There will be minor maintenance as well to make sure the area is prepared completely. All bare areas are then primed to ensure adhesion of the finish coats.
If a project is not well executed in the preparation phase, there could be huge implications in the future. The paint could lose its quality much faster by not properly cleaning the walls of dirt. We then mask and plastic off all areas that are not being painted and apply the finish coats to the body of the house. Plastic is then removed and finish coats area applied to all trim areas. We then review the exterior for any areas requiring touch up and begin clean up. This is the time we perform the final walk through with our client to ensure their complete satisfaction with our work and we don't leave until we have fulfilled that objective. Once the project has been completed we inspect the work to ensure it meets our discerning standards and then we walk through the final inspection to ensure our client's complete satisfaction. If there are touch-ups required we'll perform them right away. When everything is done to our worker's satisfaction, the project will be inspected by the Pro Shield Painters owner.
Pro Shield Painters works hard so that each customer is satisfied with their finished project. You won't find this kind of dedication anywhere. We'll work with you so you understand all of your project's details. Even before we start the project, you'll have the confidence and satisfaction with our work. We take every step seriously knowing how important this project means to you. Once we have left your commercial space's exterior as clean or cleaner than we found it, we pack up and you can enjoy your building's new look, courtesy of Pro Shield Painters! If you have any questions regarding your commercial exterior painting contact us today and ask how we can help. Our friendly staff is available for calls at (781) 243-3930.
Serving in Weymouth & Surrounding Areas
owner@proshieldexteriors.com
No matter the project you have in mind or its scope - our team would be happy to help. Make Pro shield Painters your go-to painting service! You'll get more than a fresh look. You'll get peace of mind for years to come.